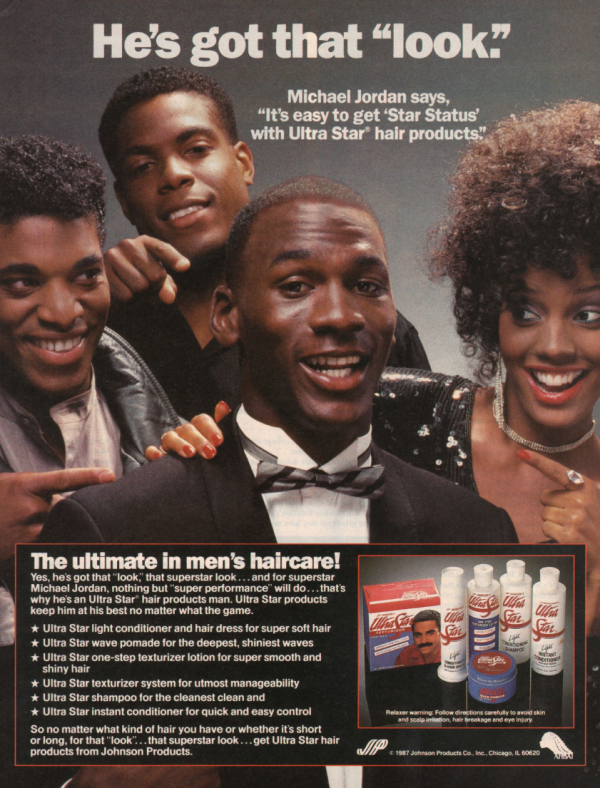 On Point
360 Wave Challenge
Mr Poppy gave a clear breakdown of what this

 360 wave challenge was all about.

 I will confess it was very interesting and worth watching.
♦
ALL PRODUCTS CAN BE PURCHASE THROUGH AMAZON 

REVIEWS FROM CUSTOMERS ARE AVAILABLE PLEASE READ BEFORE MAKING A PURCHASE.ANY QUESTIONS OR CONCERNS YOU MAY HAVE CAN BE ANSWER BY THE SELLER SEE INFORMATION ON AMAZON.

 Share What You Like With Family And Friends*Your phone will display a few products to see more use a different device.






                                            * Shear Prodigy Quinelius 'Scooby' Jones
WATCH VIDEO By Jake Chapman 
            *The first African American to have a company to be listed on the American Stock Exchange.
                                                            George E. Johnson Sr
In 1954, at the encouragement of a co-worker, Johnson left the Fuller company and founded 
Johnson Products

 with his wife Joan. Focusing on the African American male hair care market. Johnson borrowed $250 from a bank and another $250 from a friend to finance the venture. The company's first product was 

Ultra Wave

, a hair relaxer for men. In 1957, 

Ultra Sheen

, a revolutionary hair straightener that could easily be used in the home, was introduced for women. During the next quarter century, more product lines were introduced like 

Afro Sheen

, one of Johnson's best-known products, was released in the late 1960s, at a time when the "Afro" became a popular hairstyle for African Americans.
 WTF !!
FUNNY VIDEO
           *360 Waves Week 12 With Straight Hair
WATCH VIDEOS By WhiteBoyWaves1